While generating a steady stream of new customers should always be a goal for your plumbing company, it's just as important to turn your existing customers into loyal customers who will call you every time they have a need for plumbing services.
Here are 5 ways to increase customer loyalty:
Make it easy to get back in touch
Make it easy for a customer to remember who you are and get back in touch whenever a plumbing problem occurs. Invest in brand building marketing such as having a plumbing vanity 800 number and a well-designed, user and mobile-friendly website that is optimized for search. It's also important to stay in touch with existing customers. Send out regular email newsletters with helpful plumbing tips and update your social media pages and interact with followers. Many plumbers also send out greeting cards around the holidays. This keeps your plumbing company top of mind for when the need for a plumber arises.
Offer maintenance plans
It's better for a homeowner to invest in preventative plumbing maintenance than to wait until an issue arises that could be far more costly to fix! By offering a maintenance plan, you are establishing a relationship with a customer that can last for many years.
Coupons/special offers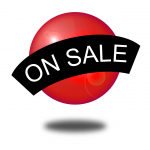 Coupons for new customers are great, but don't forget about your existing customers! Offering existing customers special coupons or offers tells them that you appreciate their business. You can also offer incentives for referrals.
Sponsor local events/organizations
For a local business owner, such as a plumber, sponsoring a local event or organization is a great way to get your name out there, make connections with others in the area, and show that you care about the community in which you work. Consumers are happy to support a business that supports the events and organizations in their local area. Examples of local event or organization sponsorship include local runs/walks, youth sports leagues/teams, and charity fundraisers. Local event/organization sponsorship also usually includes other perks such as a listing and link on the website or a logo on a T-shirt.
Display professionalism
It's important to display professionalism at all times. Customer perception begins during the first phone call and proper telephone etiquette must be displayed. Remember, you are entering someone's home and it's important to be respectful. Always wear a clean branded uniform and "blue booties" shoe covers and leave the work space clean when you leave.
Be unique
Sending out cards for the holidays is good, but so many people do it. If you want to keep top of mind awareness it is important to do some things that are unique like sending a thank you card after a job is done or sending a Thanksgiving Card or some other holiday that most people don't even think of. In general if you see what everyone else is doing and find something unique, that will make your company stand out and get recognized.
It's likely that you are competing with other plumbers in your local area that offer similar, if not the same, services and likely at a similar price point. That's why it's important to utilize these tactics to separate yourself from the competition and encourage repeat business and gain loyal customers for your plumbing company.
Back To Top